Centri storici. Evoluzione normativa e modelli di rappresentazione
Abstract
The concept of "historical centre", intended as the extended urban area, is introduced, from a regulatory standpoint, immediately after the postwar period, when it is more strong the need to provide for the reconstruction and preservation of the city. The city planning tool, developed by national legislation, for the definition of plans aimed at recovering the historical values of the urban landscape goes through the evolution of the concept of historical center and lives on the contribution of critical studies and researches from Astengo and Cavallari Murat, who explored the theme of the story of planning and method of representation. At the regional level, the Emilia-Romagna, beginning from the Conservation plan for the historical center of Bologna, presented in 1969, develops a strong body of legal substance, the result of critical reprocessing of the national debate, and contributes significantly to enhance themes of urban landscape and its regeneration.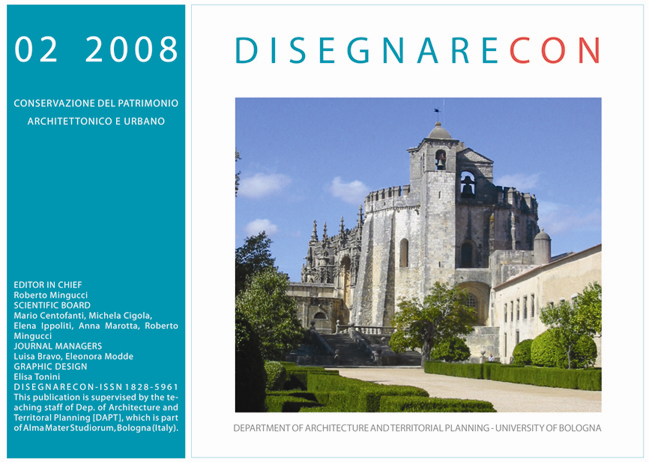 Downloads
How to Cite
Bravo, L., & Mingucci, R. (2008). Centri storici. Evoluzione normativa e modelli di rappresentazione. DISEGNARECON, 1(2). https://doi.org/10.6092/issn.1828-5961/1372
License
Copyright (c) 2008 Luisa Bravo, Roberto Mingucci
This journal is licensed under a 
Creative Commons Attribution-NonCommercial 3.0 Unported License
.