"Tomar" e "Zona Monumental de Ajuda Belem", dois projectos de salvaguardia, dois casos de estudo
Abstract
To further the purposes of this international seminar "Conservazione del Património Arquitectónico e Urbano", where the experiences in Italy and Portugal in the ambit of the conservation of urban and architectural heritage will be compared, two case studies are presented, showing the preservation of historical centers performedin two Portuguese cities – Tomar City (Historical Centre) and Lisbon (Monumental Area of Ajuda-Belém). The two plans, one performed in 1996 – Historical Centre of Tomar - and the other in 2004 - Monumental Area of Ajuda-Belém in Lisbon – both using computerized systems, document in the passing of 8 years, the importance of the advance in technology and informatics, reflected in the most recent project (Monumental Area of Ajuda-Belém) not only in the acquisition and data processing, but also in their consultation, processes that have shown to be invaluable for the conservation and protection of the architectural heritage and urban environment of this area of Lisbon.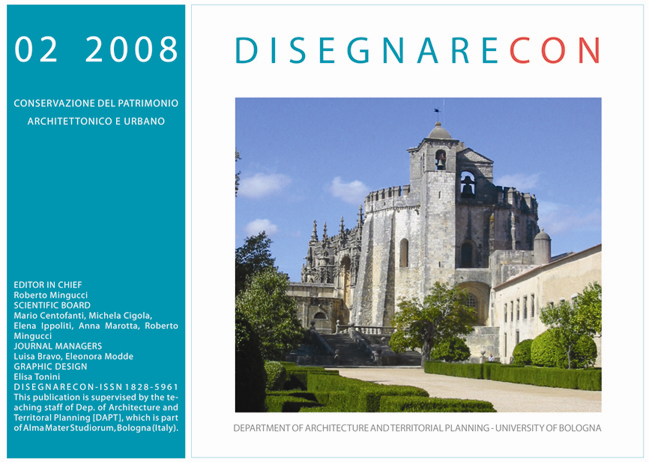 Downloads
How to Cite
de Sousa Rosa, I. M. A. (2008). "Tomar" e "Zona Monumental de Ajuda Belem", dois projectos de salvaguardia, dois casos de estudo. DISEGNARECON, 1(2). https://doi.org/10.6092/issn.1828-5961/1380
License
Copyright (c) 2008 Isabel Maria Augusto de Sousa Rosa
This journal is licensed under a 
Creative Commons Attribution-NonCommercial 3.0 Unported License
.