Synthetic
Abstract
Traditionally materials have been associated with a series of physical properties that can be used as inputs to production and manufacturing. Recently we witnessed an interest in materials considered not only as 'true matter', but also as new breeds where geometry, texture, tooling and finish are able to provoke new sensations when they are applied to a substance. These artificial materials can be described as synthetic because they are the outcome of various qualities that are not necessarily true to the original matter, but they are the combination of two or more parts, whether by design or by natural processes. The aim of this paper is to investigate the potential of architectural surfaces to produce effects through the invention of new breeds of artificial matter, using micro-scale details derived from Nature as an inspiration.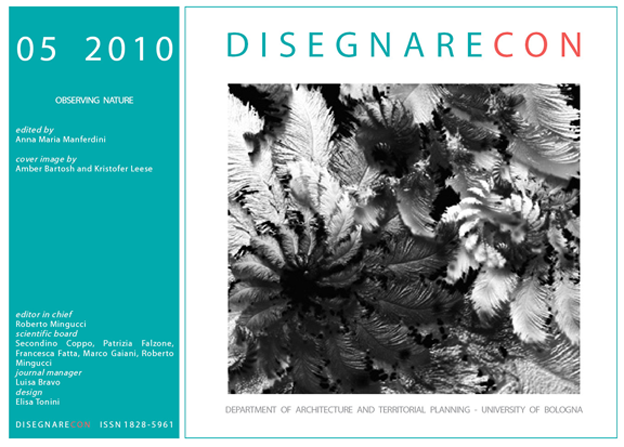 Downloads
How to Cite
Manferdini, A. M., & Manferdini, E. (2010). Synthetic. DISEGNARECON, 3(5), 83–98. https://doi.org/10.6092/issn.1828-5961/1943
License
Copyright (c) 2010 Anna Maria Manferdini, Elena Manferdini
This journal is licensed under a 
Creative Commons Attribution-NonCommercial 3.0 Unported License
.