Representing time
Abstract
The analysis of natural phenomena applied to architectural planning and design is facing the most fascinating and elusive of the four dimensions through which man attempts to define life within the universe: time. We all know what time is, said St. Augustine, but nobody knows how to describe it. Within architectural projects and representations, time rarely appears in explicit form. This paper presents the results of a research conducted by students of NABA and of the Polytechnic of Milan with the purpose of representing time considered as a key element within architectural projects. Student investigated new approaches and methodologies to represent time using the two-dimensional support of a sheet of paper.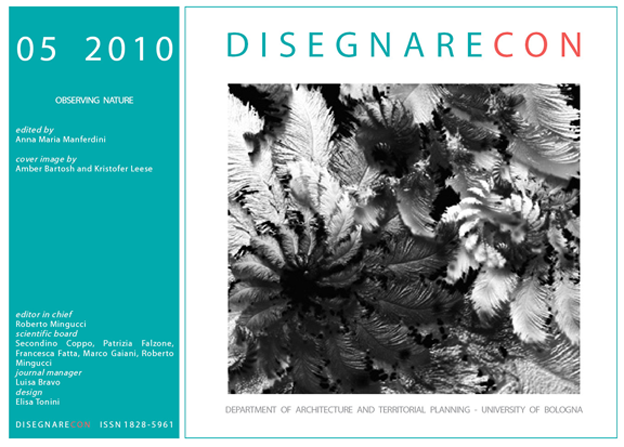 Downloads
How to Cite
Poncellini, L. (2010). Representing time. DISEGNARECON, 3(5), 113–124. https://doi.org/10.6092/issn.1828-5961/1945
License
Copyright (c) 2010 Luca Poncellini
This journal is licensed under a 
Creative Commons Attribution-NonCommercial 3.0 Unported License
.