Know to restore: an integrated model
Keywords:
Renovation, Multimedia Information Archive, Database, Design
Abstract
Renovation and conservation interventions on historical buildings are generally accomplished based on wide and heterogeneous documents. The possibility of using this information is important for the design of appropriate strategies of intervention. The use of a Multimedia Information Archive (A.I.M) allows in-depth knowledge of the buildings preservation status and can generate new data for further processing through dedicated procedures leading the user to highlight significant conceptual links. This paper presents an overview of some basic methodologies developed in integrated digital environments.
References
The Conservation Unit Museums and Galleries Commission (1992) The Science For Conservators Series: Volume 1: An Introduction to Materials: Introduction to Materials Vol 1 (Heritage: Care-Preservation- Management).
Swallow P., Jackson S., Godfrey J., W.A. Dallas R., Westman A., Watt D. (2004), Measurement and Recording of Historic Buildings, Shaftesbury: Donhead Publishing.
‪Worthing D., Stephen B., (2008), Managing Built Heritage, John Wiley & Sons.
W.MacDonald L., (2006) Digital heritage: applying digital imaging to cultural heritage , Oxford : Elsevier/ Butterworth-Heinemann.
Apollonio F. I., Gaiani M., Baldissini S., (2011) Construction, Management and Visualization of 3D Models for Cultural Heritage GIS Systems, in: Digital Media and its Application in Cultural Heritage, AMMAN, CSAAR Press.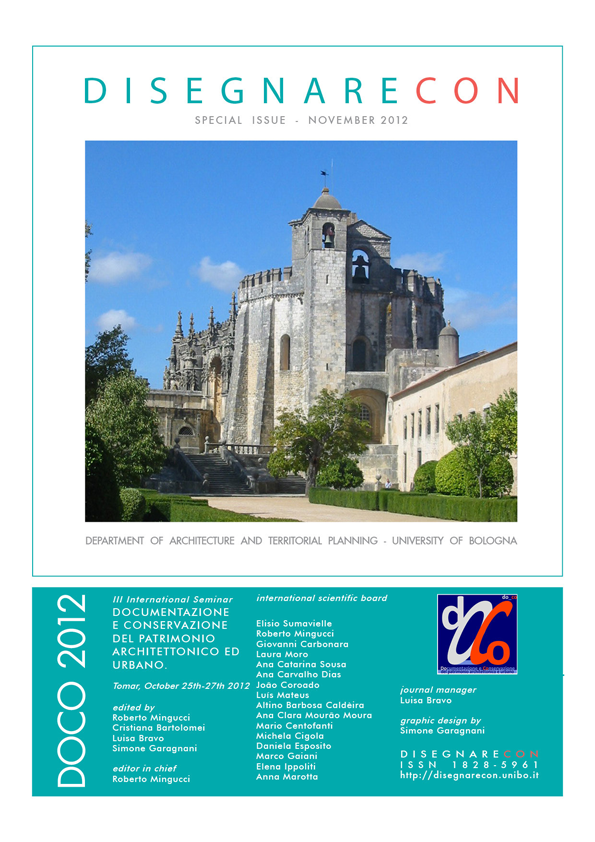 Downloads
How to Cite
Bartolomei, C. (2012). Know to restore: an integrated model. DISEGNARECON, 5(10), 285–288. https://doi.org/10.6092/issn.1828-5961/3357
License
Copyright (c) 2012 Cristiana Bartolomei
This journal is licensed under a 
Creative Commons Attribution-NonCommercial 3.0 Unported License
.