Urban Archaeology. How to represent uncertainty: the archaeological excavations of Piazza Bovio in Naples
Abstract
The evolution of communication systems has led to experimentation with new ways to enjoying cultural heritage using digital media. Archaeological finding are only a piece of matter with high ambiguity level and so we have to do something to resolve this ambiguity. The use of 3D models can achieve the reconstruction of a digital copy, opening new perspectives in the context of archaeological research and posing new problems related to the identification of an appropriate code to represent the uncertainty. The choice of a particularly complex case study, the archaeological excavation of Piazza Bovio in Naples, allowed us to address a number of unusual issues and we have tried to tell the story of the place testing the use of 3D models in a film sequence.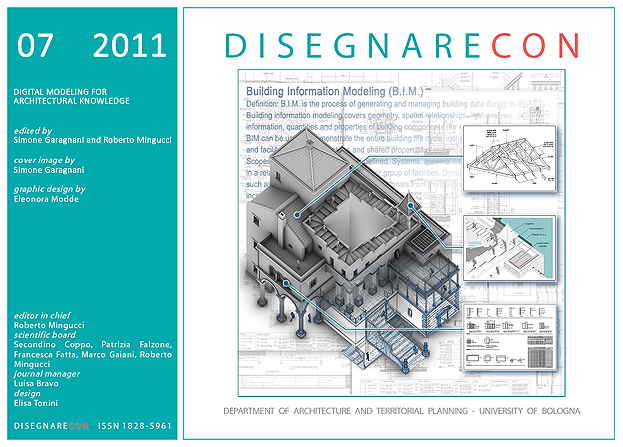 Downloads
How to Cite
Capone, M. (2011). Urban Archaeology. How to represent uncertainty: the archaeological excavations of Piazza Bovio in Naples. DISEGNARECON, 4(7), 68–80. https://doi.org/10.6092/issn.1828-5961/2303
License
Copyright (c) 2011 Mara Capone
This journal is licensed under a 
Creative Commons Attribution-NonCommercial 3.0 Unported License
.