Communicate & fun. Edutainment for the communication of Cultural Heritage
Keywords:
Edutainment, new technologies and cultural heritage, the design of experience,
Abstract
Edutainment represent the new frontier of education, for this reason new educational scenarios must be defined in order to bring together learning techniques and a communication system centered on emotion, fun and entertainment.
The principal goal of an exhibition project is not to turn the information contents into a show, but the show represents a language used to interact with public, history and cultural heritage.
Starting from these statements, five exempla were analyzed so that was possible to define new format for spreading the knowledge, the promotion, the enhancement of cultural heritage. Referring just to the Italian territory, these examples exhibit some distinguishing features that deal with the definition of "hot" communicative modality that develop an emotional route, where the technological presence is revealed to the visitors only after the magic revelation of its visual and sound effects.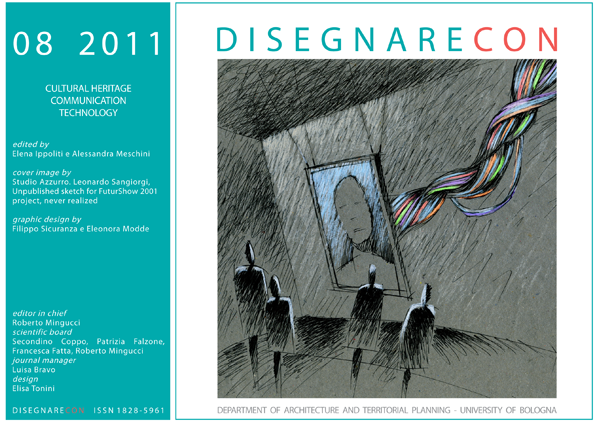 Downloads
How to Cite
Cervellini, F., & Rossi, D. (2011). Communicate & fun. Edutainment for the communication of Cultural Heritage. DISEGNARECON, 4(8), 48–55. https://doi.org/10.6092/issn.1828-5961/2568
License
Copyright (c) 2011 Francesco Cervellini, Daniele Rossi
This journal is licensed under a 
Creative Commons Attribution-NonCommercial 3.0 Unported License
.