Cataloging of architectural drawing in the digital age
Keywords:
Documentation, Cataloguing, Digital architectural archives, Web archives,
Abstract
The culture of preservation and storage regarding architectural records has a relatively recent history, but for sure the future of architectural archives will be formed of digital material. That's what emerges from contemporary architecture's imaginary, increasingly made up of processes, products and life cycles extremely complex, in respect of which computer's use assumed a central undisputed role.
It is therefore necessary to understand how is it possible to catalog digital architecture and how this process could relate with paper archives.
The consciousness that native digital heritage is by far more fragile than printed material, begins to affect the major international institutions, that started research programs.
How to deal with the issue about digital authenticity, what to preserve of this records and how to maintain program features over time, are just some questions that research has not yet given definitive answers.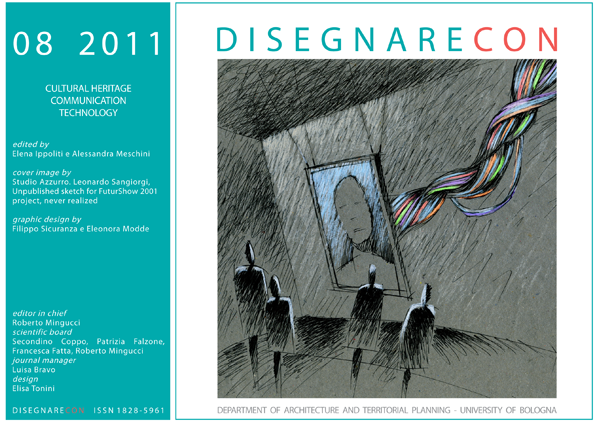 Downloads
How to Cite
Audisio, L. (2011). Cataloging of architectural drawing in the digital age. DISEGNARECON, 4(8), 116–123. https://doi.org/10.6092/issn.1828-5961/2577
License
Copyright (c) 2011 Laura Audisio
This journal is licensed under a 
Creative Commons Attribution-NonCommercial 3.0 Unported License
.