Angular solution
Keywords:
survey, geometry, S. Placido Calonerò
Abstract
A piece of architecture can be investigated in search of a geometrical model which explanes the rules of its nature and the way they become real in the act of building. Some topics often arise and the answers proposed by architects in various periods let one understand how geometry has been one of the useful tools to get to ingenious and unpredictable results, as can be seen in architectures frome every time.
In the present case an architecture from late Renaissance (the octagonal pavilion in the convent of San Placido Calonerò near Messina) has been analyzed, due to its unusual angular solution, not much considered in literature; its geometry acquires a role strongly confirmative, generating, with a clear logic, a metamorphosis of the conventional architectural principle.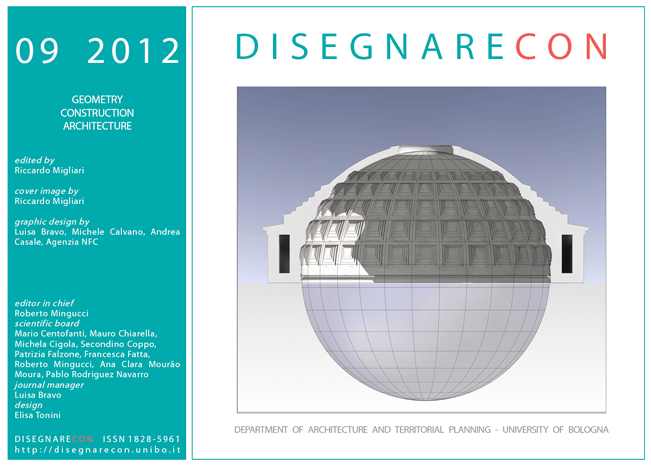 Downloads
How to Cite
Manganaro, M. (2012). Angular solution. DISEGNARECON, 5(9), 153–160. https://doi.org/10.6092/issn.1828-5961/3163
License
Copyright (c) 2012 Mario Manganaro
This journal is licensed under a 
Creative Commons Attribution-NonCommercial 3.0 Unported License
.