Contemporary architectures of Light
Keywords:
spaces of the perception, light projections, Anthony McCall
Abstract
Contemporary architecture has made us accustomed to focus our attention on the constructed space that, in its rapid evolution, has been profoundly reconfigured.
Today a new kind of architecture is overwhelmingly appearing, generated by installative components closely related to our perception, able to exploit the most sophisticated tools in computing, digital and robotic. Anthony McCall interprets in a personal way, through the projection of light, the basic elements of the descriptive geometry, translating lines, words, thoughts in sculptural spaces not only in the condition of being observed, but also passed through and experienced.
References
Balzola A., Monteverdi A.M. (2004), Le arti multimediali digitali, Garzanti, Milano.0
Bruno, Giuliana (2009), Pubbliche intimità. Architettura e arti visive, Bruno Mondadori, Milano, pag. 57-58.
Foster H. (2009) , Anthony McCall. Breath [the vertical works], Corraini, Mantova.
Joseph B.W., Walley J. (2005), Anthony McCall, The Solid Light Films and Related Works, Christopher Eamon, Germany.
Zellner Peter (1999), Hybrid Space: new forms in digital architecture, Thomas & Hudson, London.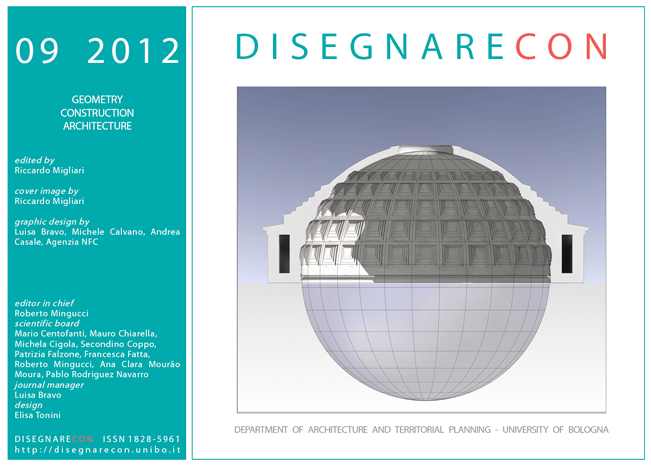 Downloads
How to Cite
Liva, G. (2012). Contemporary architectures of Light. DISEGNARECON, 5(9), 261–268. https://doi.org/10.6092/issn.1828-5961/3175
License
Copyright (c) 2012 Gabriella Liva
This journal is licensed under a 
Creative Commons Attribution-NonCommercial 3.0 Unported License
.