Editorial
Abstract
Eight years after our  digital journal was created, a little examination is not anything strange: it is a check-up of the present conditions of the group that started the experience. Nor it is redundant to mention the perspective that the disciplinary group the magazine has always been dedicated to, is nowadays examining. The wish, the choice we pursued during these years in the different issues – broadening as much as possible the research' horizon outlined by the selected contributions – and the opening to an increasingly wider and more international group of researcher, give today the impression they reached an important goal. But the challenge for a further growth is still on, in the circulation and in the quality of the works to be published. It is not an impossible challenge, being that the advent of digital technologies has not yet exhausted its potentiality to innovate and develop procedures and tools.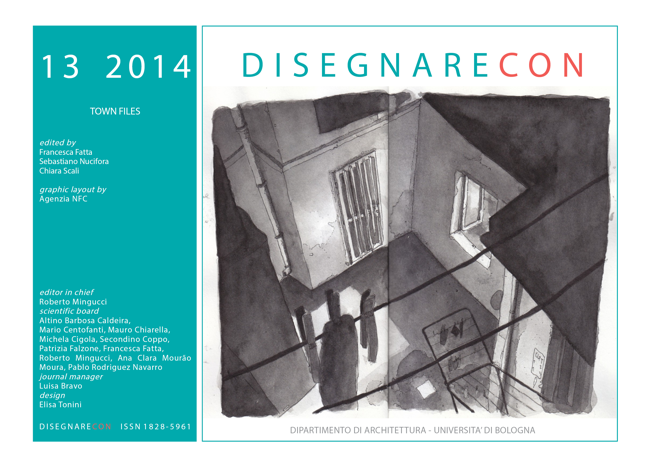 Downloads
How to Cite
Mingucci, R. (2014). Editorial. DISEGNARECON, 7(13), E / 1–3. https://doi.org/10.6092/issn.1828-5961/4321
License
Copyright (c) 2014 Roberto Mingucci
This journal is licensed under a 
Creative Commons Attribution-NonCommercial 3.0 Unported License
.